JOIN OUR ORGANIZATION AS A VOLUNTEER
You probably have skills to share with our Burmese friends.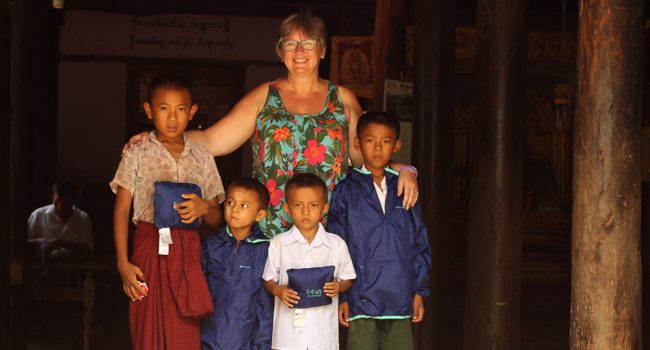 ENGLISH TEACHERS teachers (or very good knoweldge)

The goal is to teach English to children, mainly the spoken language.

TEACHERS

In different fields like : do-it-yourself art crafts, drawing or crocheting.

NURSES

We need nurses to help us for starting activities in the clinics we have built. You'll work with Burmese people and one of our manager.

You'll be the trainer of qualified young Myanmar students (first aid, to put easy dressings, to cure surface wounds, babies care)

DOCTORS

You'll join a small team of motivated young Burmese doctors (Just graduated or almost) and one of our manager.
You're expected to buy your flight ticket to go to Myanmar. Any other expenses are covered by the organization.
The organization will cover your daily subsistance costs. Depending on your mission, you will receive compensation for your accommodation. Because it's forbidden to stay by local house.
Your mission will not exceed 28 days as required by the touristic visa.
During your stay, members of the organization and/or Burmese managers will stay with you.
Speaking English is a strength, speaking Burmese is a must.
INTERESTED ?
Send your email or call us.
SEND A EMAIL
info[@]enfantsdebirmanie.com
QUESTIONS  ?  CALL US


+32 (0) 483 05 59 23